Chrissie Artioli
This trip to New York City to me meant great food and great restaurants. No offense to East Lansing, MI, but the food scene in NYC will never be close to what East Lansing has to offer. I am happy to say that I spent the majority of my time eating or taking pictures of food. I didn't even set foot in a single clothing store! This trip definitely inspired me for this upcoming Les Gourmets. I can't wait for you all to see what we have in store!
Ali Foote
My NYC experience was one that I will never forget. From the food to the music to the amazing hotels we got to tour it was an eye-opening trip that showed me what my degree from The School of Hospitality business could take me. Staying at the Waldorf-Astoria was remarkable; it's such a beautiful hotel with great history and to see all of those Spartans in there was so humbling. The greatest memory that I took home with me was crossing the Brooklyn Bridge at nighttime looking back over the river at the city. It was a beautiful view and so cool to share with my classmates.
Aly Haney
"New York was a culmination of the best Spartans out there from The School of Hospitality Business celebrating and experiencing all that the city has to offer. Our theme for Les Gourmets this year was brought to life by the 12 Board members who attended the trip. From our "Empire State of Mind", we brought back pictures, lots of credit card charges trying all the great food NYC had to offer, but most importantly: memories. This was a bonding experience for our Executive Board to come together, experience a greatly iconic city, and bring everything we saw/tasted/experienced/loved back to East Lansing and Les Gourmets!"
Marisa Mazziotti
"While in New York city I had the pleasure of staying in the Waldorf Astoria hotel and was blown away by its regal beauty. I especially enjoyed seeing the Starlight Roof and the Royal Suite. My favorite memory of the trip was seeing the Statue of Liberty. I never imagined it would be so tall! Another great memory was getting red velvet cheesecake from Junior's, hands down the best cheesecake i've EVER had. From walking the streets of the urban jungle to riding across the Brooklyn Bridge there were so many sights, sounds, and smells to take in in NYC."
Kevin Pollack
"The city that never sleeps is an understatement. Being in Time Square at 2AM with the streets still bustling with traffic was unbelievable. The activity in Grand Central Station was unreal, combined with the market and stores made for an unforgettable afternoon. The sights of the city never seized, every time I saw something new I found myself snapping pictures. My experience in New York will surely be one that stays with me for a lifetime."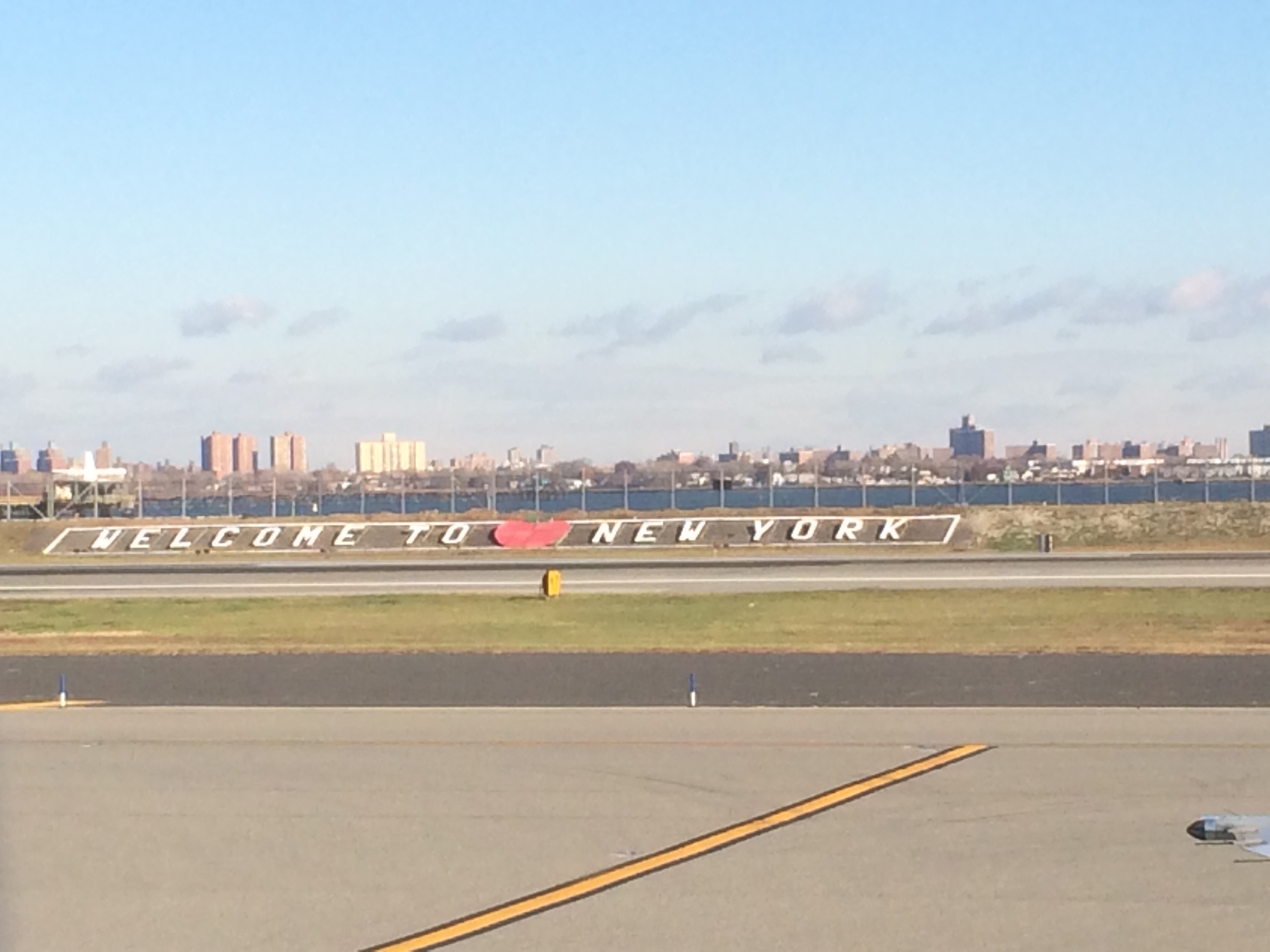 Sara Schumar
As I flew basically directly into the city to LaGuardia airport, a mixture of Jay-Z and Alicia Key's "Empire State of Mind" and F. Scott Fitzgerald's quote from The Great Gatsby about seeing the city for the first time, played through my head. A first time visitor to this glorious city, I was, and still am, amazed. I took absolutely way too many pictures and experienced so much within the few short days I spent there that I simply cannot put it all into words. I've returned to East Lansing inspired and even more eager for this year's Les Gourmets!
Sarra Serhane
"I couldn't have asked for a better experience for some authentic inspiration as the planning for the reception starts to head into over drive. I was constantly taking pictures of everything…I ended up with hundreds of pictures of the city by the time I arrived back home! And then there was the food. Wow. I ate more cheesecake than any one person should in a single weekend. Our entire vision for the reception has completely transformed after visiting the city and I'm confident that we will have a jaw dropping, beautiful reception for you all to experience in April as a result!"